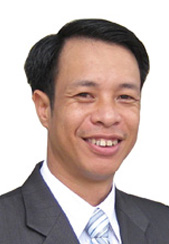 Mr. Nguyen Trung
Mr. Trung graduated from Hanoi Law University and he has also been admitted as an official member of the Bar Association of Hanoi.
Mr. Trung has more than 17 years of experience practicing in a broad range of practices of intellectual property.
His practice spans the enforcement and litigation of trademark rights, design rights, copyrights and the right to act against unfair competitors.